Fast Heated 4200mAh Electronic Cigarette Dry Herb Wax Vaporizer Pen Starter Kits
Battery Capacity:
4200mAh
Packing Box Size:
270*148*57mm
Package:
Silicon Storage Box
Battery:
26650, 42A Battery
Specification:
270*148*57mm
Fast heated 4200mah electronic cigarette dry herb wax vaporizer pen starter kits


 
 
 
Product Introduction
 
Fast heated 10s to 300c !
Large Electricity , Pass to your friend at party time !
High Temp Dab Powerful Keep 420C !
3 Temp Levels Bud /Â Oil /Â Wax !
Never waste in Airtight vape space !
Real Cool Night Light Vapor !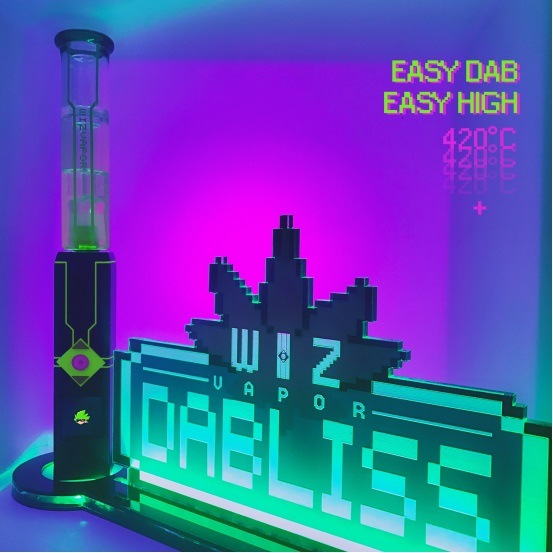 l Eyes-catching industrial design: concentrate lover`s light saber; black matte surface with laminated design.
l Unbelievable heating speed: use 26650 battery with 4200 mhA capacity; 42A power output and special designed power boost module for reaching 300C within 10 seconds.
l Multiple temperature setting:3 temperature levelsfor BUD /Â OIL /Â WAXwith display screen and easy switching buttons; temperature limits module for both low, medium and high temperature vaporizing.
l User-oriented design: unique chamber design to lock theherb essentials; transparent chamber door for intuitive observation; openable top cap for easy cleaning and coil changing.
l Innovative and premium packaging design: 8-bit Gameboy graphic design that rules the display shelf; high-end rigid box with soft touch surface.
l More creative accessories in the box: professional glass Pipe with silicon mouth piece that prevents water spilling; glowing USB cable that indicates charging status; lighting clip and a spare heat coil; Lego-like silicon container for wax storage
 
 
SET DETAIL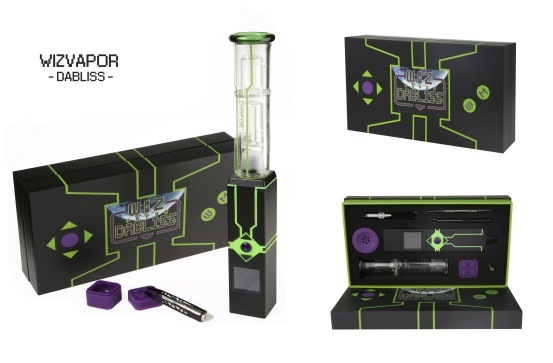 Structural description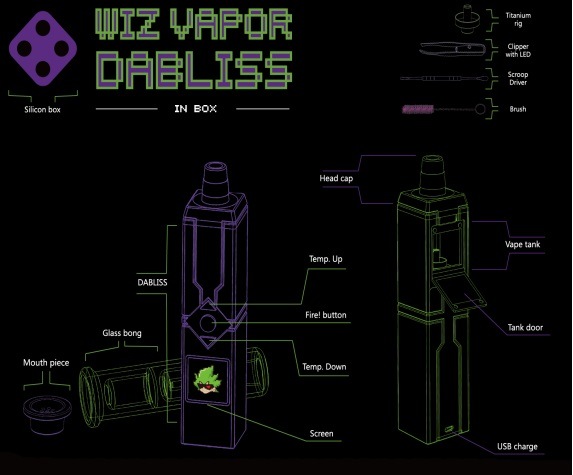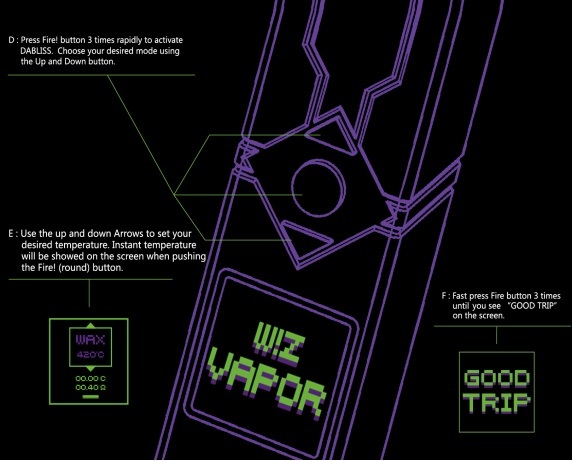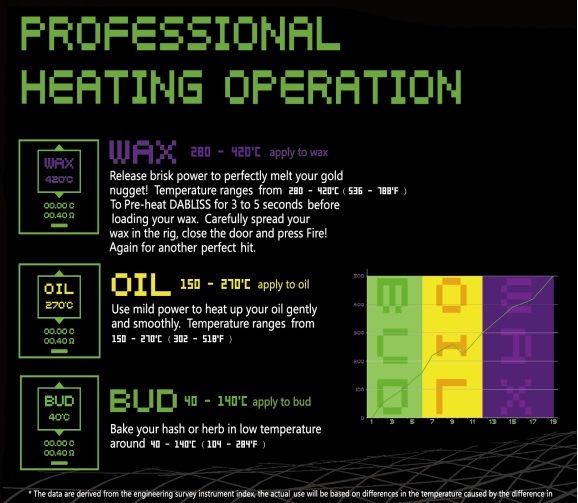 USING VIDEO
Wiz Vapor DABLISS
https://?v=rujhwWfaWKg

Wiz Vapor Dabliss Introduction 710/2017
https://?v=xXphedV2B9UÂ Â 6mins
https://?v=tv4rNI-XsxY 1mins
 
 
Dabliss
 
Wax tool
Lego wax storage
LED tweezers
Silicon filter
User manual card
Titanium pot
LED usb data cable
26650 battery
Wizman 420 Stickers
Weight :Â 960 g
Packing box Size :Â 270*148*57mm
 
 
ABOUT US :
We are Wizman, a creative 420 accessory brand from Hong Kong, China.
Our R&D team is based in Hong Kong with an assembling factory in Shenzhen, striving to provide you the most professional, crafty and premium smoking/dabbing accessories. We have already announced 8Â creative products, including electronic vaporizer, rolling paper, life-style accessories etc., which all went viral online in the social media.
 
After exhibiting in the 2017 High Times Cup in the South California, we have established solid partnership with local smoke shops, dispensaries and other related brands.
 
Our team design - manufacturing - sales of three business as a whole, to create a more professional and more perfect electronic cigarette utensils, face vendors, service players, become the most trusted 420/710 brand! The ultimate goal of the team is to promote the process of greening the Asia-Pacific region, hoping to get your support andcooperation!
 
Peace &Â Love