Chinese Big Yellow Rabbit Breeding Technology
The Chinese big ear yellow rabbit has the characteristics of rapid growth, resistance to rough feeding, strong adaptability and high fertility. It is a medium-sized rabbit breed. Therefore, it is more suitable for the majority of farmers to use the courtyard for open family rearing.
First, the characteristics of Big Yellow Rabbit
It has a long body shape, a body length of 58-60 cm, a small head shape, and a well-developed rear quadrant. The ears are large and upright and the ears are 16-18 cm long. The hair of the whole body was A-line yellow with black hairs on the hips and B-line was apricot-yellow. Abdominal lines A and B are milky white.
Second, feeding conditions
Big ears yellow rabbits use an open-air type rabbit house. The rabbit house should be constructed with high ground, convenient drainage, and a single sunny place. Each row of rabbit houses can be divided into upper and lower three layers or two layers above and below, with a total height of no more than 2 meters. Each rabbit house is generally 90 cm long, 70 cm wide and 40-50 cm high. Pedal is preferably bamboo. The width of the bamboo is 3--4 cm. The clearance is based on the leakage of rabbit feces. Slough board can be used cement products, before the high and low, there are many wire and window fabricating. The grass frame hangs out of the window, and the trough and drinking fountain are placed in a rabbit house.
The underground nest communicates with the lower rabbit house. The underground nest is mainly used for calving and breeding rabbits. The underground nest is generally 60 cm deep and 40--50 cm in diameter. There is a 20-cm square Tongtiankou just above it for observation and management. It is usually covered with bricks. The advantage of the underground nest is good insulation and quietness, which is more suitable for rabbits' living habits.
III. Nutrition Standards and Diet Composition
1. Yellow-eared rabbit nutrition standard: Each kilogram of diet (referring to the growth and development period) contains 15% crude protein, 14% crude fiber, 0.5% calcium, and 0.3% phosphorus.
2. Diet composition: 23% corn, 20% cereal bran, 38% wheat bran, 17% cake, 1.5% shell powder, 0.5% salt.
Fourth, management points
1. Concentrates are mainly based on dietary supplements. Each rabbit has 75--85 grams per day. Feed twice a day and let it be served once in the evening.
2, green grass free to eat. In spring and summer, green feed is the main ingredient, and in autumn and winter, peanut, sweet potato, and hay are mainly used, supplemented by carrots, cabbage leaves, and so on.
3, drinking water, fresh water, a daily change.
4, disease prevention and control. It is necessary to strengthen the prevention and control of rabbit blisters, pasteurians, coccidiosis, and fleas. The pups were weaned for 15 to 20 days, and they were prevented from injecting rabbit or pupae two-stage vaccines.
In the rainy season, coccidiosis is mainly prevented by chlorpheniramine. Regularly use fire alkali, 20% lime water, and potassium permanganate to sterilize rabbit houses and ground litter and prevent rickets.
PMU is used to produce estrogen and hormone-replacement drugs such as Premarin, PremPro and PremPhase and DUAVEE, a "PremPro-Lite" which contains Premarin. PMU drugs are made by keeping mares constantly pregnant and collecting their estrogen-rich urine. The horses should be in good healthy, age from 4-15 years old, the color should be dark. the horses should be check-up and disinfected during the transportation. The blood taking should be called off immediately when infectious disease is found, any medicine of Penicillin and streptomycin is forbidden to use.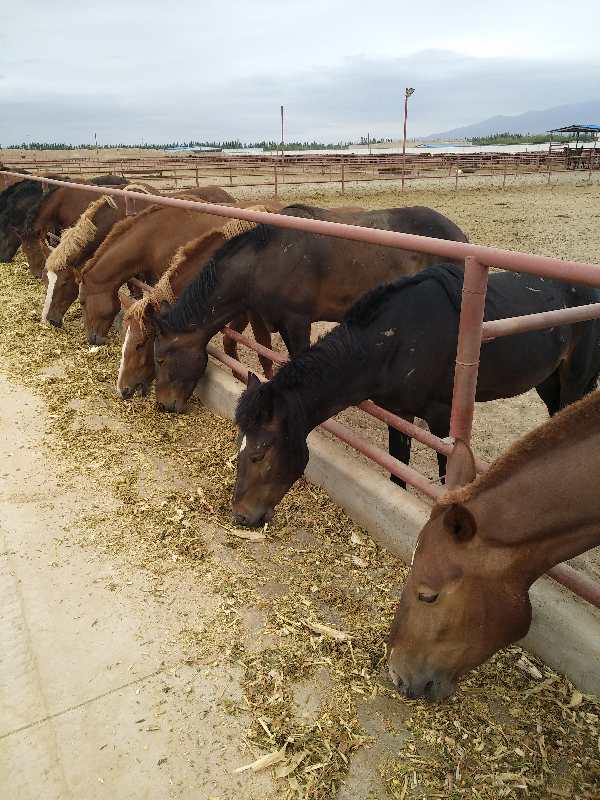 Pregnant Mare Urine,Pregnant Horse Urine,Horse Urine Uses,Horse Urine Benefits
Jiangxi Institute of Biological Products Inc. , https://www.jxinstitute.com