Japan developed equipment for detecting bone density with ultrasound
Release date: 2010-02-24
Japan's Horiba Manufacturing Co., Ltd. and Applied Motor Co., Ltd. have jointly developed medical devices capable of detecting bone density using ultrasound, and are expected to become a new tool for osteoporosis detection.
This kind of equipment is small in size and easy to carry. When it is used, it only needs to send ultrasonic waves to the human wrist. It takes less than 3 minutes for each test to obtain the same accurate bone density detection result as the CT scan.
According to reports, the principle of using ultrasonic to detect bone density is that, due to the different internal and external structures of the bone, when the ultrasound is transmitted to the wrist, two waveforms appear in a time difference of 2 microseconds to 3 microseconds. Data such as bone density and bone thickness can be measured, and bone elasticity data that CT cannot detect can be measured.
At present, the two companies have already cooperated with 10 hospitals to study the relationship between bone elasticity and osteoporosis. If you have detailed data on bone quality, this device can be an osteoporosis test device with higher performance than CT. The two companies plan to continue to improve this equipment and reach a practical level as soon as possible. Meditech
Ganoderma Coffee (Reishi Mushroom Coffee/Lingzhi coffee) perfectly combines the tasty Arabica black coffee and the essence of Ganoderma Lucidum together, delivering the best product to boost your morning with some extra health benefits.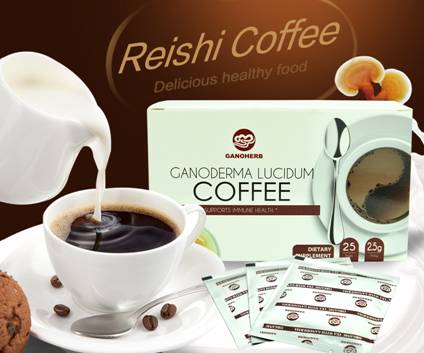 The organic Ganoderma ingredient of this product comes from our self-built organic Ganoderma farm located at pristine Mt. Wuyi, one of the largest Ganoderma origins in China. GanoHerb has acquired 4 organic certificates from China, the US, Japan, and the EU. We do not use any chemical fertilizer, herbicide, or pesticide to ensure that not any chemical contaminants will be left in the products.
This Reishi black coffee tastes just like a good black coffee, without any mushroom taste whatsoever. It has a mellow taste with slight bitterness and a nutty and chocolaty aroma. It is perfect for pairing with snacks such as cookies and cakes. You can also add sugar and creamer depending on your own preference.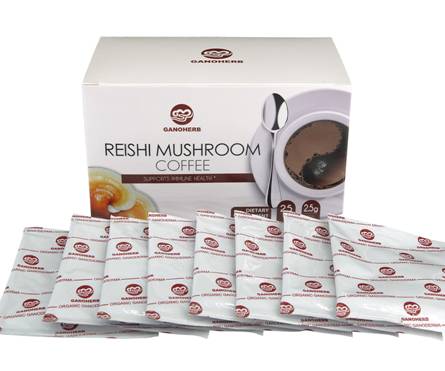 Ganoderma instant coffee is also very easy to make. Each box has 25 sachets. Simply add hot water to the coffee mix and stir thoroughly, a cup of delicious Ganoderma black coffee will be ready for you in seconds. Not only does the Ganoderma black coffee taste delicious, it is also good for your health. Ganoderma has been proven to be effective in enhancing overall immunity, protecting the liver, improving sleep quality and relieving stress. It is gluten-free, lactose-free, and no additives or preservatives whatsoever, therefore it is suitable for all people especially for people with low immunity or high stress.
Ganoderma Coffee
Ganoderma Coffee,Ganoderma Lucidum Coffee,Reishi Coffee,Reishi Mushroom Coffee,Lingzhi Moffee,Black Moffee
Ganoherb International Inc. , http://www.ganoherb.us